Ok, here it is.. here is what you all have been waiting to read/hear about..
The day where Me & Derek become husband & wife..
The day Me & Derek were Sealed for Time & All Eternity!
Alrighty, so, I made sure that when I set up our temple time is was at a time that would allow me to sleep in (beauty sleep!), get ready, and head down to the temple without any added stress. Spoiler Alert: Mission Accomplished! JeNae came with me to get my hair and make up done by Julia- she is fabulous! She has her own little set up in her basement and the one responsible for doing my nails for the last few months, well since July.
After that we went to Jamba Juice for breakfast.. it's tasty, I'm the Bride so I say so, and because there are no Orange Peel's up here in Ogden *shakes fist*.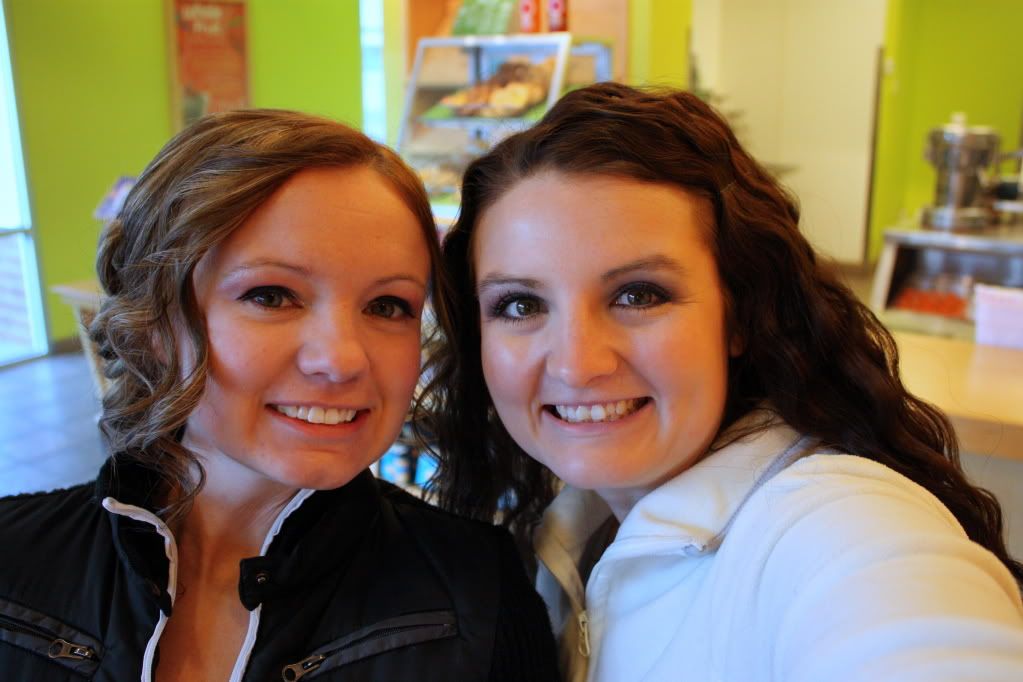 From there I came home, wondered around talking to my aunts and grandma, and of course txting Derek :) We headed down to the temple and of course there is some kind of traffic jam so we ended up arriving at the temple 10 minutes after we were supposed to. No biggie, Derek was there and we got business taken care of!
I Love to see the Temple, I'll go inside someday..... As a Child of God I've learned this TRUTH
Oh how I wish I could describe what happened next, but seriously no words can capture how amazing I felt or how much love was in that room. I'm tearing up just remembering all of it! Let's just say that there's no way that this church is not true.. just the fact that I am now sealed to my best friend, no man can break our bond, not even death, that we will have an eternal family is evidence enough that this is the one and only true church on the earth today. Kneeling across the alter I could not keep my excitement in! I know my feet would not stay still and all I wanted to do was jump around! Oh and Derek wore the "zebra" print tie that my parents got him during the ceremony :) score one point for nugget!
We came out, did pictures which little miss Madison did not want anything to do with me. It's weird because she always comes to me and even has a fit whenever I leave. James said because I'm not wearing basketball shorts, I don't look like Aunt Chell. Either way, when she's older I'll have a little blackmail.. bwahahahahaha!! I was so happy to see family and friends waiting outside for us, many of which traveled long distances to be here for our special day. It warms your heart knowing that people love that much!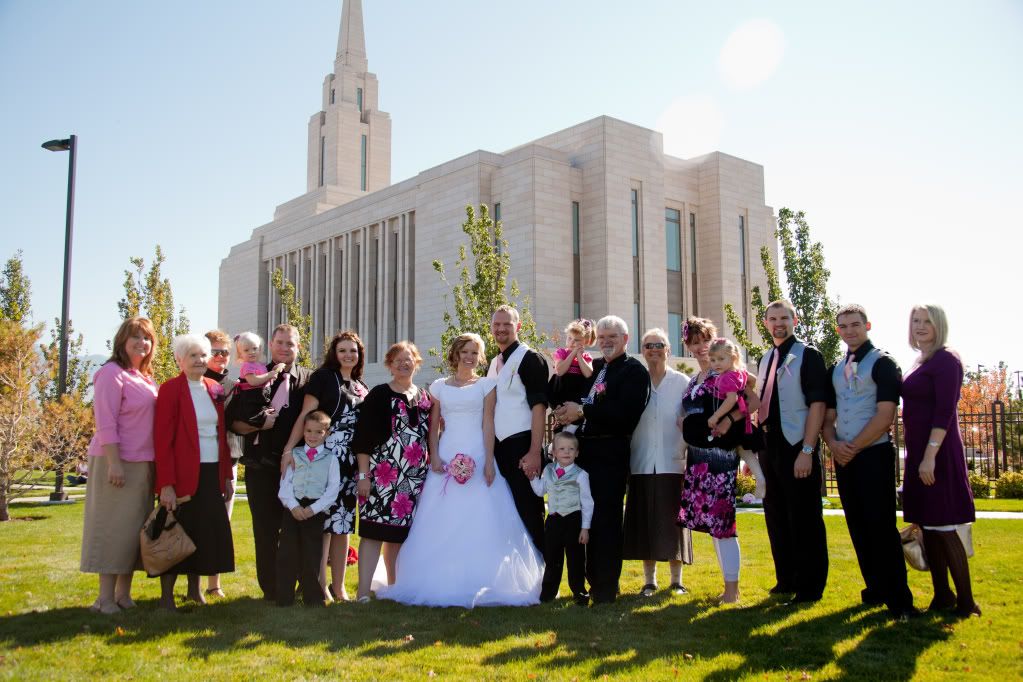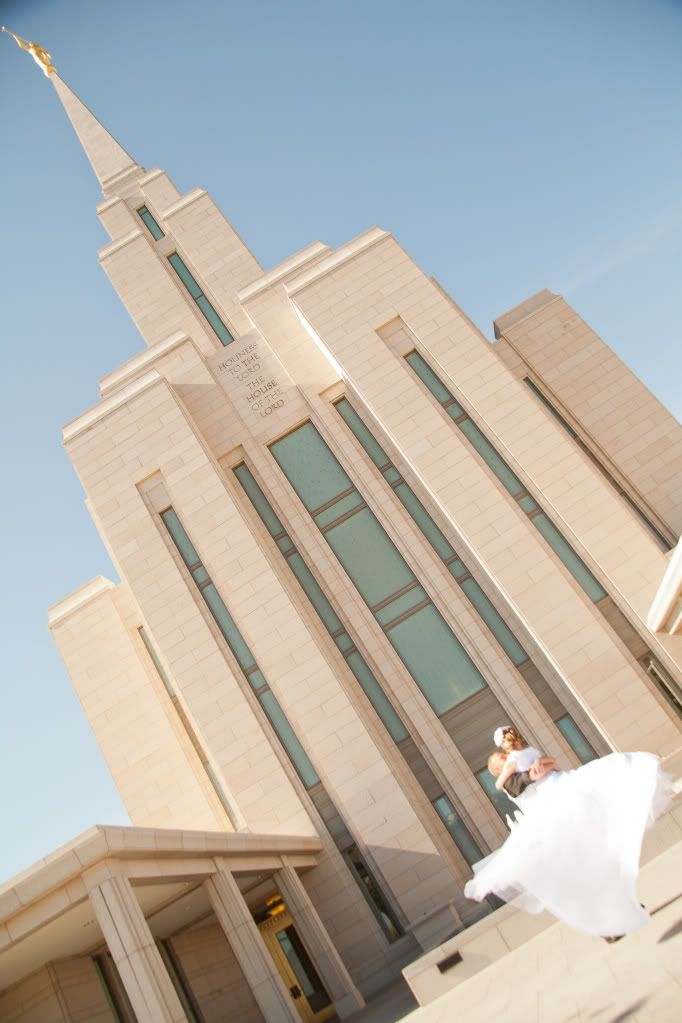 And yes, Derek is a SUPER SPINNER!!!
Ok I'll admit it.. I am pretty much still upset about what happened at the luncheon so I am not going to go much into details. But here is what you do get to know.. 1) Shaun and Dani are the best when it comes to holding a wedding dress when it's time to pee. B) Jamba Juice is very filling on a busy day, however I was super thirsty. 3) NEVER eat anything just to show you are thankful for someone's hard work. D) Lastly, to put it in a way that my friend told me when he was trying to cheer me up about the whole mess.. What better way to start a marriage than experiencing the power of your husbands' priesthood! I am very thankful that my family and my husband were able to give me a blessing as soon as I needed one.
Behold.. Cookies of DEATH!!!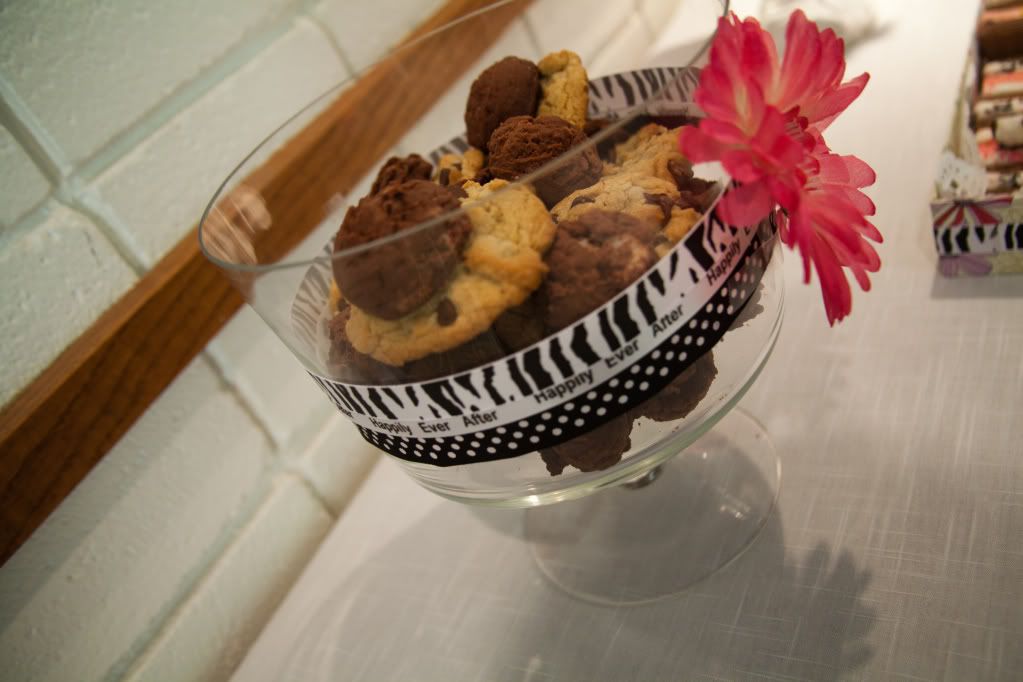 After that hot mess, we went to the Union Station in Ogden to take some bridal party pictures. They turned out just the way I was hoping they would! Bonus part is that my photographer told me that we can re-take our couples pictures since my face started to swell up again.. Anaphylacitc Shock is not fun.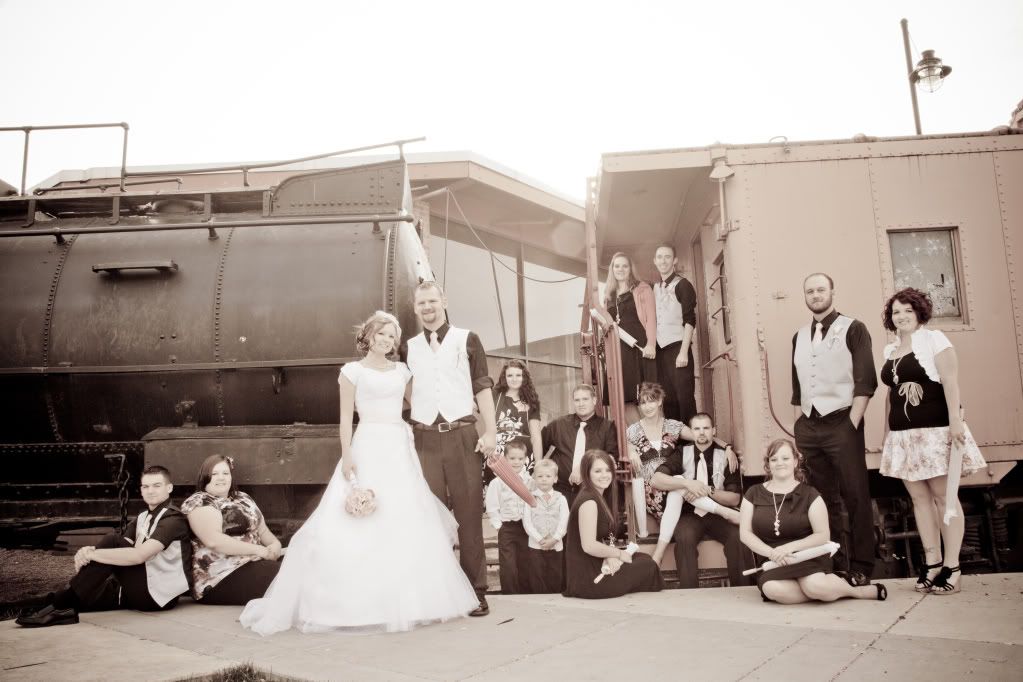 Happily Ever After Starts Here...
From there we went to the reception where I was pumped full of Benadryl and Derek was the brave one who got to stab me with my epi-pen. What better way for him to learn how to do it than under fire! Everything turned out just as I had planned! The Photo Booth was a big hit- esp with the little kids! My decor lady came through and made the room even better than I had imagined! Paying that extra money for a ceiling canopy was definitively worth it! It added so much to the atmosphere of it all! The cupcakes turned out amazing thanks to our friend Teresa! I believe she made about 500 cupcakes and it seemed like only 50 came home with us! All of the white chocolate covered popcorn balls were eaten! So many people came it was again, heart warming that people made the effort to share in our joy. Then we cut the cake.. the CUPcake that is! Then there was toasts given my Kristy, Shaun, Jason, and Ryan.. hello Martinellis sparkling cider! It's Derek's favorite thing to drink like ever so it was fitting. Then we had our first dance to "To Make You Feel My Love" the Adele version. Oh I could not stop crying! Then to keep the flood works going, I danced with my dad to "Love Without End Amen" by George Strait- if you know what has happened the past few years then you would understand why so many people were crying during our dance & I got to see my daddy cry for what I can remember being only the 3rd time in my life. Derek & his mom danced to "In This Life" by Israel Kamakawio'ole. She had bought a Kukui Nut Lei for Derek and a flower one for her, but halfway through the song she passed it onto me as well as Derek's hand. It was cute :) Then the rest of the traditional activities happened, the bouquet toss, garter toss, random dancing which Jaxson wanted to dance with me the entire night!
Light Up the Sky with Our Love
It felt that as soon as it started, it ended. It lasted a good 3 hours before we took off for the honeymoon but considering the condition I was in, I didn't get to enjoy the first part of it. We left to everyone waving glow sticks! It was pretty much awesome to see the dark night sky lit up from the entryway lanterns and glow sticks.. I could have gone without all the butt smacking thou! We took off in Derek's completely decorated Nissan towards Logan to spend some time at the Anniversary Inn.. Hawaii will come during school, work & work break :)